Conference Update:
Thank you for your patience as we continue to adjust plans during the pandemic.
ipCG's conference, originally scheduled to be held in Florida in 2020, has been postponed to Spring 2022. This is consistent with many other innovation and IP organizations that have delayed or cancelled in-person meetings until next year.
However, we continue to plan toward other thought leadership events in which you can participate. See below for details (and visit this page for future updates) on:
Artificial intelligence (AI) in IP webinar series
In-person conference in Bonita Springs, Florida in 2022
AI in IP Webinar Series – starting in September 2020
A series of webinars will be offered on current topics concerning the use of artificial intelligence (AI) in the field of intellectual property. We are designing a set of presentations in varied formats including expert presenters, interviews and panels on topics including AI policy, useful AI tools, and IP strategy in the age of AI, etc. Contact us for additional information or check LinkedIn for updates on the schedule and topics for presentation.
ipCapital Group's 16th Annual Thought Leadership Conference:
POSTPONED UNTIL MARCH 23-25, 2022
"AI in Intellectual Property: New Developments, New Directions"
RESCHEDULED DATES
March 23 – March 25, 2022 | Bonita Springs, FL
Hyatt Coconut Point Resort
Join ipCG for one and a half days focused on the use of artificial intelligence (AI) in intellectual property (IP) development and management. Speakers will address their AI project efforts, and discuss strategies for use, benefits, pitfalls, and outcomes – plus what is on the horizon – in this exciting and potentially disruptive area.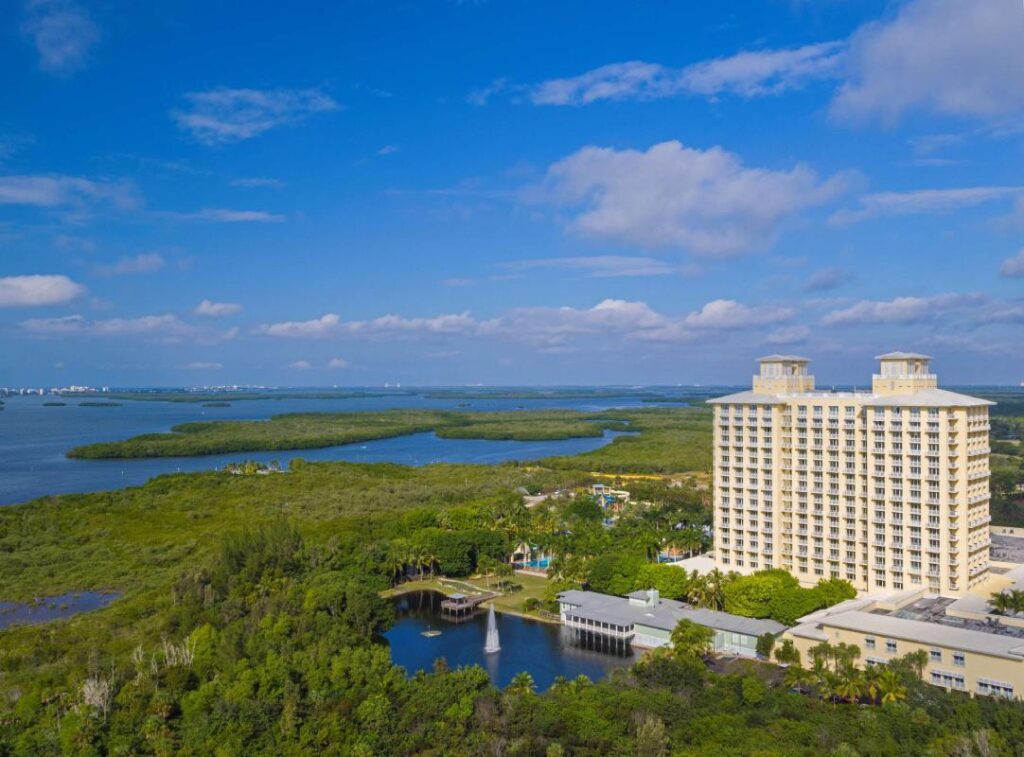 As is customary for ipCG's events, ample time will be allocated to roundtable discussion and Q&A on the topics presented with the attendees.
The venue, the Hyatt Coconut Point in Bonita Springs, is a highly rated, beautiful resort on the gulf coast of Florida. Attendees will have preferred room rates which can be extended for several days before and/or after the event to enjoy southwest Florida.
Conference participants:  Senior executives, IP directors, Senior IP counsel, and other experts who are instrumental in the design and execution of successful IP management workflows in their firm.
Benefits:
Updates on a cutting-edge area that is currently affecting not only IP management but all industries.
Ability to discuss IP issues that are directly relevant to your business.
Opportunity to network with individuals in other industries and get fresh ideas.
The agenda will be developed in the fall of 2021 and shared to this website once ready.
2019 Conference
ipCapital Group's 15th Annual Thought Leadership Conference
November 6th & 7th | Chicago, IL
After 14 years in Vermont, this year's Thought Leadership Conference is hitting the road.
The Conference is an annual event that brings together 30 to 40 key decision makers across a broad selection of industries to focus on IP issues related to business strategy, value generation and potential disruptions in the business environment. We co-hosted this year's conference at the Willis Tower in Chicago, with one of our preferred IP law firms Marshall Gerstein.
This ¾ day seminar style conference explored "Linking IP and Business".  Conference participants are C-Suite, senior executives, IP managers, and other experts charged with providing insight and advice to the CEO/President.
There are two ways participants benefited:
Briefings and group discussions on IP topics that are directly relevant to business;
Opportunity to network with individuals in other industries (we strive to make sure that attendees are not competitors) and get fresh ideas on solutions to persistent problems.
The Conference is fully catered for breakfast and lunch with registration/breakfast starting at 8AM and Opening Remarks at 8:30AM.  The Conference wraps up at 3:30PM sharp to allow for return travel.
Visit the conference website for more information.