POSTED BY Charles E. Root Jr. MS. AT 4:18 P.M. August 8, 2016
Intellectual property is big part of a company's valuation, so it is with some interest here at ipCapital Group that we look at any large corporate sale. Such events help us to fine-tune our own equations and provide mountains of useful data for creating such valuations for our clients. So when Verizon buys Yahoo for $4.8 Billion dollars and that doesn't include their patent portfolio, it's interesting to take a look at what they are getting.
$4.8 billion dollars. Some $136 Billion dollars below its high point in 2000, or if you prefer instead of being sold for the equivalent cost of 10 Ford Class aircraft carriers, it was sold for about the cost of what Netflix is going to spend on content acquisition in 2016.
Even as late at 2008, in an effort to expand their search business, Microsoft had offered Yahoo $45 Billion which was soundly rejected by then CEO Jerry Yang who was seeking an additional $4.00 per share. Microsoft walked away from the table, and I'm sure they are very happy that it wasn't a dinner they stayed around and finished.
So beyond getting Yahoo at fire sale prices what does Verizon stand to gain by its purchase, if no IP is involved?
For the answer to that question all you need to do is look at a similar purchase Verizon made last year: AOL for $4.4 Billion. As growth in the telecom sector slows, Verizon sees a pot of gold in digital advertising on mobile devices. On April 17th of this year analyst Craig Moffett of MoffettNathanson told the Wall Street Journal Verizon is trying to pivot its business from analog to digital. "Verizon believes that a combined AOL – Yahoo would provide the digital advertising platform they need to execute their video reinvention strategy."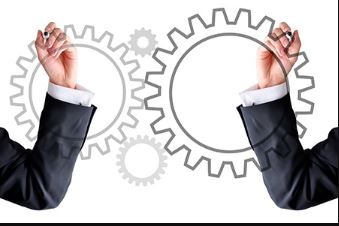 By owning Yahoo, AOL and other media companies they have recently purchased such as Millennial Media, a $250 million 2015 purchase, Verizon is attempting to build a media empire through merger and acquisition. Verizon now has access to Yahoo's nearly 1 Billion users, an intangible asset for sure, but certainly of some worth. And while they aren't getting the actual patents, Verizon will be getting a license to Yahoo's core suite of advertising technology. Finally, they do get a host of reporters and content generators.
Taken together, mobile ad servicing technology, a robust wireless mobile network, content generation, and a built in audience, the pieces for success are at least on the table. Only time will tell if Verizon can put all these puzzle pieces together to take on heavyweights Google and Facebook in the media arena and become profitable.
Oh, and speaking of Google, does anyone remember the time Yahoo turned down the Larry Page and Sergei Brin offer to buy Google for $1 million dollars? Yeah that happened in 1998. Yahoo selling themselves to Verizon for $4.8 Billion, well that might be the best decision they've made in almost a generation.
For additional thoughts on Yahoo's value and the value of their patents, please read Yahoo Sale Highlights the Need for a Thoughtful IP Valuation.
ipCapital Group offers a service that specializes in helping target the intangible asset valuation of corporations. Please contact us to discuss how we can assist with your company's valuation needs.