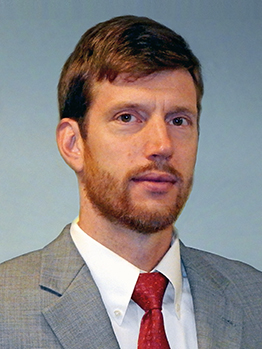 Education
MBA with Distinction from the Tuck School of Business at Dartmouth, where he was a Tuck Scholar and BS summa cum laude in Biomedical Engineering from Boston University, where he was a Presidential Scholar.
Biography
Adam J. Bulakowski is a Managing Director at ipCapital Group. Adam leads innovation and intellectual property (IP) engagements for a diverse range of clients, from venture-backed tech to Fortune 100 industrials, with the overarching goal of building enterprise value. Adam's focus areas include:
Technology asset diligence and valuation to inform decisions on M&A, IP monetization, investments
Strategy development at corporate- and business unit-levels to support innovation goals
Operational management and financial planning to execute on strategy
Prior to joining ipCapital Group in 2008, Adam worked in operating roles ranging from new product development to operations to marketing strategy at a Fortune 500 industrial, a Fortune 500 scientific equipment manufacturer, and a private instrumentation company. For example, Adam designed the electronics for a portable environmental monitor that received an R&D100 innovation award in 2004.
Presentations & Publications
Adam Bulakowski, Principal Partner, is the author of "Winning in the knowledge economy". In this whitepaper, Adam discusses how companies (and countries) with unique, intangible assets and associated capabilities capture more of the value that they create from innovation activities (and remain competitive). More >>
Adam Bulakowski and spoke at the R&D 100 Conference, the pinnacle for all things R&D. The conference is the place where today's top innovators in the R&D community come together to meet, greet, learn and inspire one another. Adam co-presented "Emerging IP Trends for Robotics and Automation". The robotics and automation industry is being driven by technological changes in areas such as cloud computing, machine learning, and mobile solutions. A framework of key technology areas within robotics and automation was presented. Based on a sample analysis of the IP activity across these areas, various insights are derived to inform an IP strategy. This framework can also be used as a tool to inform innovation. More >>