A Four-Part Series by Jeff Lindsay, Senior Advisor, ipCapital
ipCG is pleased to welcome Jeff Lindsay as a Senior Advisor. Jeff's career has focused on innovation, invention, and IP protection with experience in academia, large corporations in both the US and Asia, a rapidly growing startup, and a service provider. Jeff seeks to overcome the many potential gaps between inventors and their employers as well as the gaps between corporate knowledge and the emerging possibilities in their field. Every year since 2015, Jeff has been named as "one of the world's leading IP strategists" in the IAM Strategy 300. Previous organizations where Jeff worked include Lume Deodorant, Asia Pulp and Paper, Innovationedge, Kimberly-Clark, and the Institute of Paper Science and Technology, now known as the Renewable Bioproducts Institute (on the campus of Georgia Tech in Atlanta). With a PhD in chemical engineering from Brigham Young University, Jeff is well-versed in both technology and IP.
This article is the second in a four-part series focused on innovation and IP within the personal care and beauty space.
Cosmetics and Cosmeceuticals in the COVID Era, or "DIY in Need of Science" Read Part 1 here.
Innovation in Natural and Non-Toxic Products Read Part 2 here.
Bio-Hacking: Going Deeper into Cells or the Skin Microbiome Read Part 3 here.
Part 4 – Innovation Opportunities: Unmet Needs in Personal Care, Health and Beauty
In our survey of trends and opportunities in the personal care, health and beauty sectors, we've noted a few areas where ongoing challenges may point to opportunities for innovators. Understanding some of the many unsolved problems in cosmetics can point to areas of rich innovation opportunities. Some problems to consider (just of few of many) include:
1. Maintaining and demonstrating product stability
There are many active compounds that rapidly degrade or oxidize over time. This results in products with exciting ingredients that actually fail to perform well after a few weeks or months. They may show undesirable changes in color, texture, aroma, or performance. The issue of maintaining Vitamin C efficacy, for example, is at the heart of L'Oreal's SkinCeuticals CE Ferulic® Serum product. 1 Other ingredients that have short lifetimes include resveratrol, many enzymes, numerous plant extracts, etc. There is a need for systems that preserve delicate ingredients. Innovators in this space need tools to rapidly assess the stability of individual ingredients. Products that can make accurate claims about stability or provide easy means for consumer to confirm that an ingredient is active may have an edge.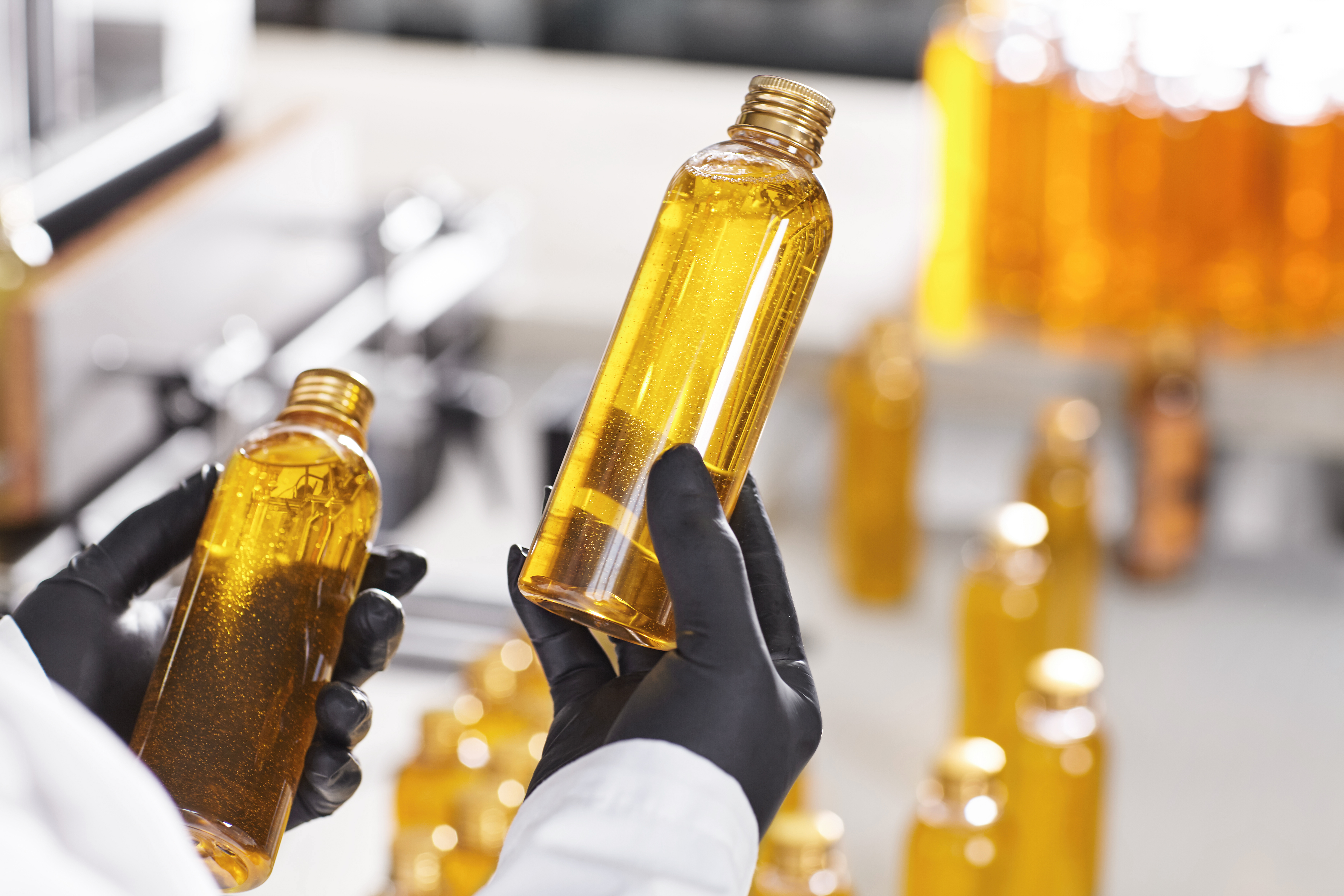 But it's not just oxidation or unwanted chemical reactions that create product instability. In some cases, product pH may drift over time. This can lead to decreased performance of some ingredients or cause skin irritation or other problems. Further, emulsions of oil and water often face stability problems over time. They may work well in the lab, but after sitting in a hot truck or being frozen and thawed a few times, a beautiful emulsion may separate into distinct layers and completely lose its appeal and usefulness. Even under gentle, steady conditions, droplet particle size can drift often time. Such changes result in dispersed droplets agglomerating and leads to instability. Contract manufacturers often rely on experience coupled with trial and error in making emulsions stable, but frequently don't have the tools needed to measure and understand issues like particle size distribution and zeta potential and their impact on stability.2 Improved manufacturing methods, better application of science, and exploiting recent advances in emulsifiers and stability control is needed, especially for demanding new formulations with unusual raw materials.
2. Effective natural or non-toxic preservative systems
There is growing concern over preservatives and a demand for less toxic or more natural approaches. Unfortunately, many systems marketed as "natural" are not highly effective. Sometimes the answer may not be one powerful compound. Instead, a more holistic approach to formulation may be needed. One that reduces risks and hinders microbial growth through combinations of ingredients. Some natural compounds with high potential for microbial control are plagued with other challenges that pose opportunities for innovation. For example, reducing the odor of an active compound with a strategic formulation.
3. Crossing the dermal barrier (skin penetration by actives)
Many beauty actives are unlikely to get past the stratum corneum (one of the issues raised by Dr. Albert Kligman, often called the "father of cosmeceuticals,"3 mentioned in Part 1) because of high molecular weight, hydrophobicity, charge, or other issues, and thus may not be as effective as desired. There are a variety of compounds or physical treatments known to increase skin permeability for other molecules. Interactions between ingredients that promote penetration into the skin is an area for innovation. Similarly, any means of demonstrating the ability of a compound to penetrate the skin will be valuable. A variety of cosmetic products would be improved if users could easily measure changes, including changes beneath the upper skin layers. Adapting advanced diagnostic tools to provide in-store or in-home assessments could be an opportunity to strengthen sophisticated brands.
4. Convenient Personalization of Health and Beauty Products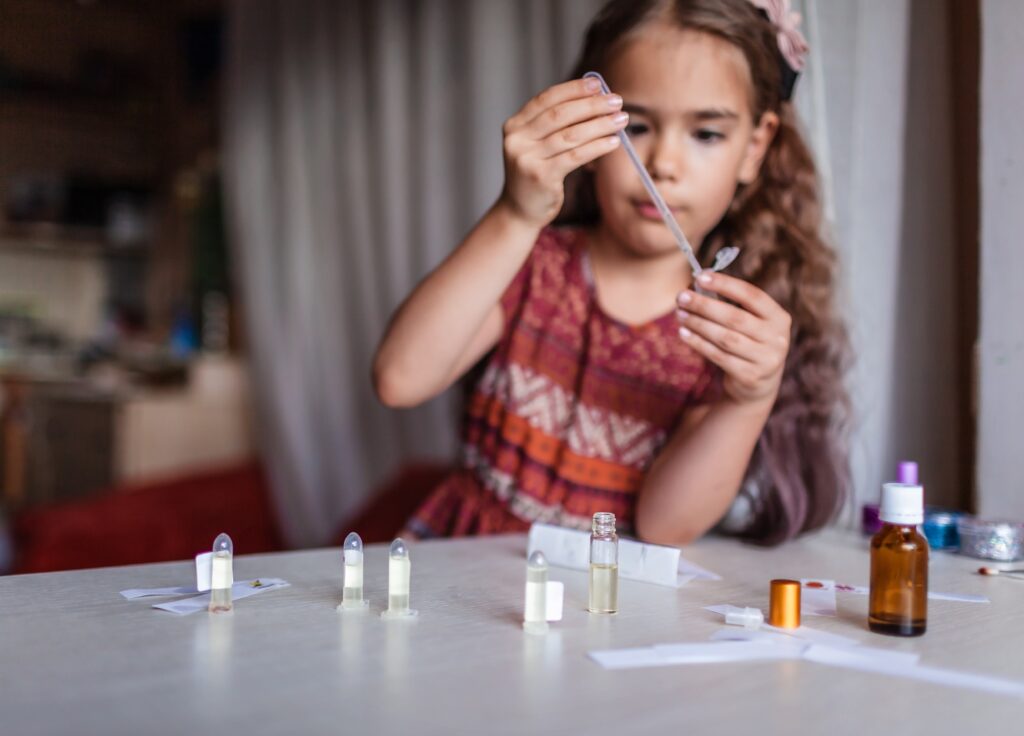 Several companies have sought to provide ways for consumers to personalize their cosmetic products based on skin color and type and other features. A variety of digital tools, including augmented reality apps and devices, are available now to help consumers in previewing the appearance that some products may bring, though this is often little more than a tool for selecting a color. Some high-end retail outlets such as Harrods in the UK now provide extensive digital zones to assist in customization.4 Health and beauty blogger Dan Hartveld notes that the "key to building a strategy to attract and retain health and beauty customers is to recognize that they are looking for more than just the latest color palettes and skincare ranges – they want a personal touch from a trusted consultant who knows them and their beauty regime." 5 How can personalization do more than just evaluate color palettes? Companies have made rapid advances in the technology to support remote meetings. Data science coupled with remote consultation, 3D facial scans, augmented reality, and other tools may be able to provide novel systems for personalization that goes beyond selecting colors, but achieves the unmet need of adding expert personal touches and advice for health and beauty based on profound knowledge derived from extensive data. Examples of recent IP in this field include:
L'Oreal's augmented reality system to make augmented reality images more realistic,6 their system for identifying treatable skin conditions and providing customized products for those conditions,7[4] and various blending systems to provide tailored products for individuals8;
Shiseido's system for displaying the effect of adding or removing makeup to assist in recommending cosmetic products,9 an earlier computer graphic method for selecting cosmetics,10 and a counseling apparatus for makeup selection;11
Systems for assessing skin health from Xerox Corporation, including use of images from cell phone cameras;12
Procter and Gamble's tools for evaluating skin health and recommending related products;13 including analysis of possible connections between expression of aging-related genes and cosmetic products14 and simulation of wrinkle development due to aging;15 and
There are many new business models, service offerings, product offerings, with associated devices and software systems that can result from further innovation in this arena. We would be pleased to help you see things in a new light and pursue rapid innovation.
Final Thoughts on Health and Beauty Innovations
In developing intellectual property to produce a future or current brand or service, don't just think about protecting what you are doing to do, but consider carefully what your competitors may do. The primary purpose of a patent is in stopping others from making, using, or selling the claimed invention. Consider using proactive, forward-looking patents and publications to cope with the risks and opportunities of disruptive innovations, something we cover in more detail in our training on disruptive IP.
We coach our clients to do more than just file patents, but to also consider the value of defensive publications, carefully protected trade secrets when appropriate, creative trademarks, and digital intellectual assets such as domain names. A well-rounded IP strategy, when implemented properly, can be quite a powerful business tool to protect and in fact increase the value of your product or technology space. To strengthen you approach to brand protection, IP, and innovation, connect with ipCapital Group and let us propose some steps that can strengthen your brand, your business, and your strategy.