A Four-Part Series by Jeff Lindsay, Senior Advisor, ipCapital
ipCG is pleased to welcome Jeff Lindsay as a Senior Advisor. Jeff's career has focused on innovation, invention, and IP protection with experience in academia, large corporations in both the US and Asia, a rapidly growing startup, and a service provider. Jeff seeks to overcome the many potential gaps between inventors and their employers as well as the gaps between corporate knowledge and the emerging possibilities in their field. Every year since 2015, Jeff has been named as "one of the world's leading IP strategists" in the IAM Strategy 300. Previous organizations where Jeff worked include Lume Deodorant, Asia Pulp and Paper, Innovationedge, Kimberly-Clark, and the Institute of Paper Science and Technology, now known as the Renewable Bioproducts Institute (on the campus of Georgia Tech in Atlanta). With a PhD in chemical engineering from Brigham Young University, Jeff is well-versed in both technology and IP.
This article is the first in a four-part series focused on innovation and IP within the personal care and beauty space.
Innovation in Natural and Non-Toxic Products – Read Part 2 here.
Bio-Hacking: Going Deeper into Cells or the Skin Microbiome – Read Part 3 here.
Innovation Opportunities: Unmet Needs in Personal Care, Health and Beauty – Read Part 4 here
Part 1. Cosmetics and Cosmeceuticals in the COVID Era, or "DIY in Need of Science"
The health and beauty sector has grown rapidly over the past decade and is expected to continue expanding across many economic sectors. It offers vast opportunities to innovate based on emerging science, new ingredients, new business models, and social change.
In some areas, rapid change is being driven by the COVID era. For all its negative consequences, COVID is driving new opportunities for innovation in health and beauty care, especially in the field of cosmeceuticals. Many people have been avoiding regular visits to physicians and especially dermatologists, whether due to concerns about cost or a desire to reduce COVID risk. Instead, many people are seeking alternative ways to deal with skin or other health and beauty issues, often by turning to cosmetics or cosmeceu­ticals.
Enormous Opportunities in Cosmeceuticals
There are enormous opportunities for innovation in this area, including (1) business models that include services or product personalization using remote connec­tions or online tools, and (2) cosmeceuticals that help consumers improve skin health and beauty on their own with safe, natural ingredients with scientific support. The latter, though, poses serious challenges.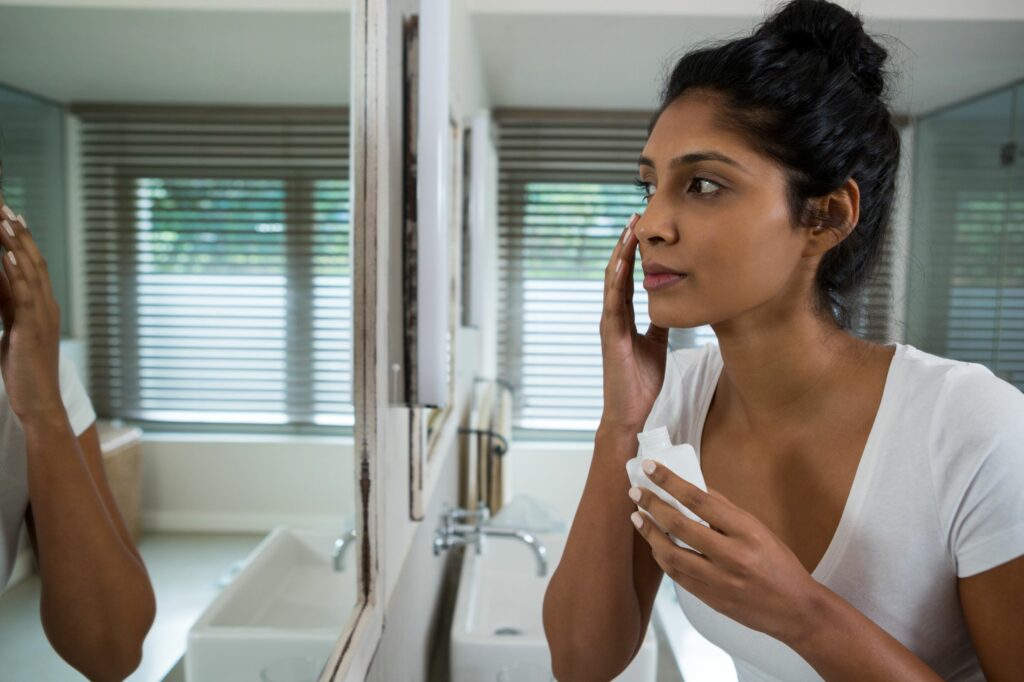 In the US, cosmeceuticals have the advantage of being able to be sold as a cosmetic without the intense regulatory burdens required for pharmaceuticals, but we foresee an increasing need to provide scientific support for claims. It is surprising how many widely used products and ingredients still lack sound scientific support to justify claims that are made or implied. We believe that expanding knowledge and increasing consumer awareness, apart from regulatory changes, will lead to growing demands for scientific justification for product claims. For skin care, we recommend attention to the standards proposed by Dr. Albert Kligman, often called the "father of cosmeceuticals"1:
Can the active ingredient penetrate the stratum corneum in sufficient concentration to achieve its intended effect on the skin?
Does the active ingredient have a specific biochemical mechanism on human skin?
Are there published, double-blind, peer-reviewed, placebo-controlled, statistically significant, clinical trials to substantiate the claims of efficacy?
Surveys of some of the most popular ingredients in cosmeceuticals suggests that very few have research support for therapeutic claims at the level of the Kligman standards.2,3 Small studies may point to useful benefits and can support initial development and IP, but ongoing scientific investigation will be needed to understand real effects vs. questionable claims. Products that can demonstrate efficacy will be poised for growth and consumer trust.
Innovations in Easier, More Convenient Beauty and Personal Care
Making beauty and personal care easier, more convenient, and possible while on the go is a theme for ongoing innovation. One example is Klorane Laboratories' Dry Shampoo with Oat Milk,4 a spray-on product said to leave hair clean while on the go. Klorane developed the world's first dry shampoo in 1971 in France, intended for use by new mothers in hospitals. Now it has become a significant brand with millions of units sold annually. Many other companies now market dry shampoo as well, including Unilever (Dove® Care Between Washes Go Active Dry Shampoo), Procter & Gamble (Herbal Essences® Dry Shampoo), etc. Starches or other ingredients sprayed onto the hair are said to absorb oil and dirt, and then can be brushed off to leave the hair fresh and clean. Recent patents for such products include those of Dow Corning5 and Herb UK, Ltd. 6
Adding new levels of convenience and portability or lower cost to consumer products can make them "worse" relative to traditional products and their standard criteria, giving an opportunity for disruption when established incumbents tend to ignore the threat that the new product offers. When the developers of a new product have a path for ongoing innovation to advance performance, classical disruption becomes a possibility. IP can play a vital role in this, as we discuss in our related offerings for "disruptive intellectual property."
Stay tuned for Part 2 of Innovation and IP Trends in Beauty and Skin Care.
---