A Four-Part Series by Jeff Lindsay, Senior Advisor, ipCapital
ipCG is pleased to welcome Jeff Lindsay as a Senior Advisor. Jeff's career has focused on innovation, invention, and IP protection with experience in academia, large corporations in both the US and Asia, a rapidly growing startup, and a service provider. Jeff seeks to overcome the many potential gaps between inventors and their employers as well as the gaps between corporate knowledge and the emerging possibilities in their field. Every year since 2015, Jeff has been named as "one of the world's leading IP strategists" in the IAM Strategy 300. Previous organizations where Jeff worked include Lume Deodorant, Asia Pulp and Paper, Innovationedge, Kimberly-Clark, and the Institute of Paper Science and Technology, now known as the Renewable Bioproducts Institute (on the campus of Georgia Tech in Atlanta). With a PhD in chemical engineering from Brigham Young University, Jeff is well-versed in both technology and IP.
This article is the second in a four-part series focused on innovation and IP within the personal care and beauty space. Read Part 1 – Cosmetics and Cosmeceuticals in the COVID Era, or "DIY in Need of Science" here.
Read Part 3 – Bio-Hacking: Going Deeper into Cells or the Skin Microbiome here.
Part 2. Innovation in Natural and Non-Toxic Products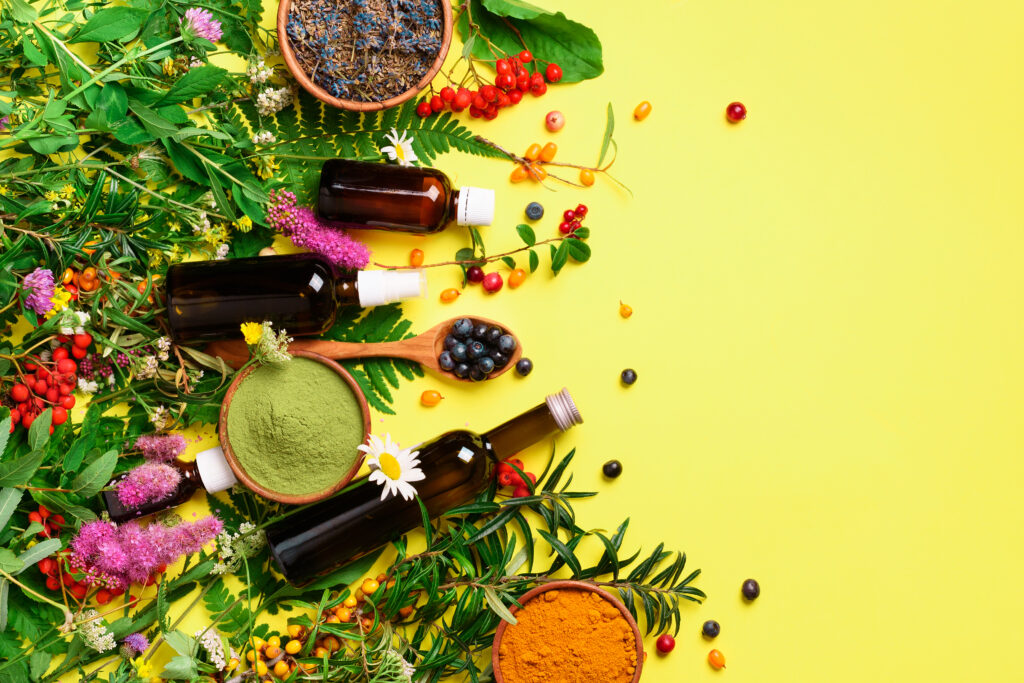 ipCapital Group has noticed that many of our clients who manufacture products for retail markets are striving to keep up with trends that emphasize natural and non-toxic products. This increasingly occurs in areas that once relied on synthetic or harsh compounds. In the field of health and beauty, for example, there is a rush to identify not only new raw materials for cosmetic benefits but also new uses of known natural products and non-toxic materials for enhanced beauty and health, especially skin care. Examples include:
Vitamin C for topical skin care, used in a host of new cosmeceuticals drawing upon recent discoveries about this ingredient when it can get past the stratum corneum without being degraded.1 L'Oreal's patent in this area is related to their highly popular skin serum,2 a patent which was recently used against an alleged infringer to reach a settlement,3 reminding us that patents can be important for protecting products in the health and beauty sectors.
Lactic acid for reducing skin damage from burns and for reducing aging. Examples include new products from Theraderm (Springdale, Arkansas).4 Lactic acid's benefits include promotion of healing, antimicrobial effects due to low pH, antimicrobial effects due to disrupting the outer membrane of gram-negative bacteria,5 etc. (Speculation: If lactic acid can promote healing from burns, could it help in coping with radiation damage in radiotherapy for cancer? Perhaps. However, a variety of topical products have been proposed for dealing with radiodamage to skin, usually without much success, partly because topical treatments may not address the deeper damage to basal cells that may take two weeks to regrow. Further, providing lactic acid near some tumors may fuel their growth if they are hypoxic tumors remote from blood vessels, adapted to use lactate as an oxygen source. One recently proposed method for treating such tumors includes cutting off lactate sources to the cells.6)
Advances in biodegradable, naturally derived surfactants, such as a wide range of alkyl polyglucosides (APG), non-ionic surfactants produced from fatty alcohols and glucose. These are increasingly important in "green" cosmetics.
Highly purified natural oils have become extremely popular, adding many new claimed benefits and uses. Examples include argan oil, jojoba oil, marula oil, tea tree oil, chamomile oil, grapeseed oil, grapefruit oil, carrot oil, etc. The explosive international growth of producers of essential oils such as doTERRA (now a $3 billion company) should be considered.
New materials from across the globe are now being considered, and advanced methods including combinatorial chemistry and computational tools are being used to sort through some of the endless possibilities. Building an innovative ecosystem to support product innovation and screening is becoming vital for leading companies.
Tapping the power of microbes to produce active ingredients for cosmetics efficiently is a vigorous trend,7 and smart companies are increasingly building relationships with select partners in biotech to take tap the many advantages that can be possible when microbial factories become part of the supply chain. It is breathtaking how useful some microbes can be. Tools in this area are advancing so rapidly that projects once thought to be impractical or impossible for biosynthesis may now be feasible, so it pays to stay in touch with experts and periodically reconsider opportunities.
In addition to exploring new plant and microbial sources of raw materials, derivatives from wood residues, papermaking byproducts such as lignin, and other biomass components are being vigorously explored as potential raw materials to replace materials derived from fossil fuels, and sometimes can lead directly to new naturally derived products.
Fractionation of liquid lignin using new technologies may be a promising pathway to support further innovation, a topic we'll discuss further in a subsequent update on trends in the forest products and biomaterials industries.
Numerous chemical companies are actively pursuing development of natural or naturally derived compounds for beauty and personal care use. Examples include most major chemical companies such as BASF as well as focused smaller companies like Vantage Specialty Ingredients (Chicago, IL). Fruits, roots, leaves, bark, bacteria, fungi, and a host of other natural materials are being explored across the globe for their therapeutic and cosmetic potential. Here IP and innovation strategy should consider unexpected benefits and employ sound science to distinguish unique results for compositions and methods.
The innovation opportunities go far beyond just exploring individual compounds. There is a need for innovation across the supply in a healthy ecosystem that keeps your company in the flow of information and helps make you a preferred partner for the innovations that arise outside your corporate walls. ipCapital Group has extensive experience on guiding system-wide innovation. Let us help you build the vision, the ecosystems, and the strategy to bring bigger returns to your innovation and IP efforts.