As cases begin to dip and mandates are being dropped around the country and the world, one aspect of the pandemic is increasing: patent disputes. Biotech companies that were integral to the fight against the pandemic have been caught in various lawsuits, showing just how volatile a biotech patent can be.
The Intellectual Property of Vaccine Proteins
For example, Arbutus Biopharma and Genevant Services filed a joint civil suit on February 28th against Moderna, who holds the patent for the second mRNA-based COVID-19 vaccine. The two biotech firms allege that the vaccine was only able to be developed as a result of "breakthrough technology Arbutus had already created and patented," a specific lipid nanoparticle delivery system used in the vaccine. Genevant Services joined in on the suit as they license said lipid nanoparticle delivery system from Arbutus. The complaint alleges that "Moderna was well aware of Arbutus's LNP patents and licensed them for other product programs, but it chose not to do so for its COVID-19 vaccine. Instead, it attempted to invalidate several of the patents before the United States Patent and Trademark Office, and when those efforts largely failed, Moderna simply used the patented technology without paying for it or even asking for a license,". Arbutus also made clear that they did not want to harm the production of the vaccine, also known as MRNA-1273, but rather wanted fair compensation for their intellectual property used in the vaccine. Moderna has received multiple patent lawsuits over MRNA-1273.
The Allele and Regeneron Dispute
However, it is not just vaccine manufacturers that are seeing new intellectual property lawsuits related to COVID-19 treatments. Allele Biotechnology and Pharmaceuticals Inc. has sued Regeneron over patented proteins. Reuters reports that "San Diego-based Allele sued Regeneron in October, accusing the rival biotech company of using Allele's fluorescent protein mNeonGreen to test its coronavirus antibody cocktail, REGEN-COV, without a license." On March 2nd, a federal judge rejected a motion by Regeneron to throw out the suit. Regeneron believed they were protected because of a federal law that permits the use of patented inventions to test drugs during the FDA application process. The case is Allele Biotechnology and Pharmaceuticals Inc v. Regeneron Pharmaceuticals Inc, U.S. District Court for the Southern District of New York, No. 7:20-cv-08255.
Patent Walls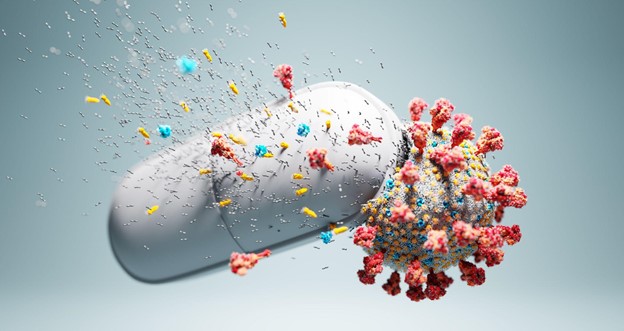 Seeing the litigation that many biotech companies that produced COVID-19 treatments have become ensnared in, Pfizer has taken a different approach with one of their drugs. While Pfizer's COVID-19 vaccine was widely produced, it also patented an antiviral pill known as Paxlovid. The projected revenue for this pill is over $22 billion, and thus Pfizer has begun filing a "patent wall" of sorts to try and protect those profits from litigation. However, Pfizer has received criticism from watchdog groups and activists because the generic patent filings used to protect this pill can be used to block generic entry and affordable access in countries that may not be able to afford expensive antiviral medications.
Patent-Free Vaccines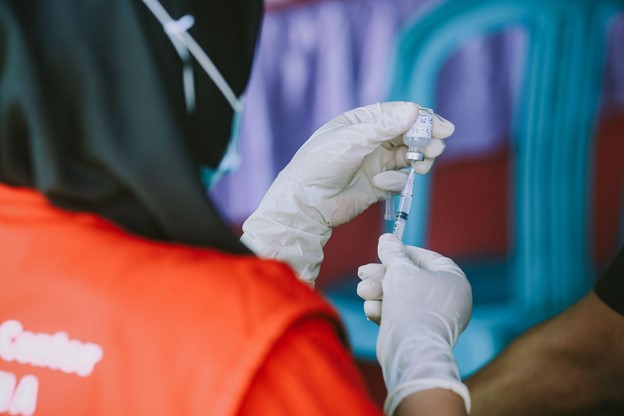 There are, however, heartwarming stories here. For example, in Texas scientists created a patent-free COVID-19 vaccine, Corbevax. This vaccine could be a major help in finally ending the vaccine disparity between wealthier countries and poorer nations. What's so fascinating about this from an intellectual property perspective is that "the team at the Texas Children's Hospital Center for Vaccine Development at Baylor College of Medicine, led by Drs. Maria Elena Bottazzi and Peter Hotez, worked on their patent-free vaccine with donated money in relative obscurity, failing to garner much outside interest." However, soon after Cobrevax was approved in India, investors began to notice the vaccine's potential. Its reach is particularly notable, according to Peter Hotez, as "the vaccine formula can be licensed by a vaccine producer in any low- or middle-income nation, which would then take ownership of it, produce it, name it and work with the government to get it to the people, Hotez said." In essence, the vaccine has no patent, making it lower cost, and is being licensed to manufacturers in any country that wants it. This vaccine could be a game-changer in the fight for vaccine equity.
Intellectual property has been at the heart of the global fight against COVID-19, and how the courts rule on the technology developed during this pandemic may just affect how we respond to the next one.