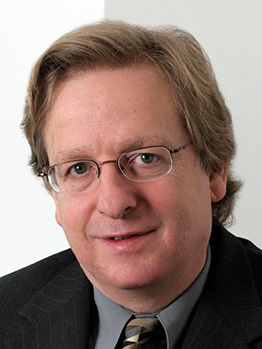 Education
B.S. (E.E.), an M.S. (E.E), and a B.A. degree in Psychology from the University of Vermont.
Patents
John Cronin is the inventor of hundreds of patents that include both his career at IBM and ipCG. Mr. Cronin has created over 100 patents and 150 patent publications at IBM alone. A full list of Mr. Cronin's patents can be found here:
patents for John Cronin
Biography
John Cronin is Managing Director and Chairman of ipCapital Group, Inc. ("ipCG"), an intellectual property consulting firm. Mr. Cronin founded ipCG in 1998.
 ipCG represents the largest IP strategy consulting team in the world. Capitalizing on a lifelong study of creative and inventive thinking processes, business strategy development, and transaction negotiations, Mr. Cronin has created a unique consulting ipCapital SystemTM Methodology. This methodology includes powerful data driven IP Strategy processes which lead to a full Intellectual Asset Management program (IAM). This program provides ipCG clients with unique IP Creation Services for invention extraction, creation and documentation, along with world-class IP Valuation, licensing and transaction processes. The ipCapital System Methodology provides for extraction and documentation of inventions, identifying opportunity and risk, driving transactions to completion, and creating significant market value from IP.
 Mr. Cronin has worked with over 1,200 companies and approximately 15% of the Fortune 500, hundreds of mid-size companies and hundreds of startups and governmental laboratories. Over the years, he has become a respected thought leader among executives who wish to align business issues with IP and translate strategies into actionable financial results. Mr. Cronin has inspired and trained thousands of engineers and scientists in the best practices of "how to invent."
 Prior to forming ipCG, Mr. Cronin spent over 17 years at IBM and became its top inventor with over 100 patents and 150 patent publications. He created and ran the IBM Patent Factory, which was essential in helping IBM become number one in US patents, and lead the team that contributed to the startup and success of IBM's licensing program. Mr. Cronin is also on the Chair of the Board of Directors of AdrenalineIP and Board member of IX-Innovations.
As host of the podcast "Invent Anything with John Cronin" Mr. Cronin shares decades of experience using creativity tools for invention, applying for and receiving patent protection, and using intellectual property strategy to generate business value.
Mr. Cronin has authored approximately 1000 patent applications worldwide.
Publications
John Cronin, Managing Director and Chairman is the author of "AI Enters the IAM and IP Space as an App Store? You're Kidding!". Intro: Artificial Intelligence (AI) goes back to the 1950's, as defined by Minsky & McCarthy, to be "any task performed by a program or a machine that, if a human carried out the same activity, we would say the human had to apply intelligence to accomplish the task". This being the case, a lot has happened in almost 70 years since that statement. The history of AI can be easily researched; however, a reasonable definition can also be extracted from examples of how AI is being used and what AI is being used for. More >>
A number of acquisitions have appeared in the food and beverage industry in the past several years, including Kraft and Heinz, JAB Holding and Keurig, and most recently the thwarted acquisition of Unilever by Kraft Heinz. Companies would be wise to not only assess the business landscape of potential consolidation in the industry, but consider the IP landscape and patent owner shifts if more of the largest food & beverage corporations merge. More >>
In this publication, Mr. Cronin explores the Sports Wearables space from a variety of perspectives, all viewed through the lens of Intellectual Property. Each perspective provides a variety of insights on the space and provides a glimpse of the future of the technology of Sports Wearables and the IP that protects it. More >>